Under the leadership of Dr. Saraki, the 8th Senate took bold steps to promote economic growth, job creation, and ensure sustainable development. Here's a brief introduction to some of their key economic initiatives:
1. Promotion of Local Industries: The Senate made significant strides in supporting local industries. By amending the Public Procurement Act, they ensured Nigerian manufacturers and suppliers received priority in government projects, thus speeding up project completion and boosting local industrial growth.
2. NASSBER's Role in Business Environment: With the aim to revamp the business environment in Nigeria, the Senate worked alongside esteemed organizations such as the Nigerian Economic Summit Group, UK-DfID, and NBA-SBL to form the National Assembly Business Environment Roundtable (NASSBER). Their collective goal was to streamline legislative and regulatory measures, making it easier for businesses to thrive.
3. Engaging Business Leaders for Policy Dialogue: Addressing the economic recession head-on, Dr. Saraki initiated a policy dialogue in Lagos with the country's top business leaders. This provided a platform to understand the underlying causes of the economic downturn and to brainstorm collaborative solutions.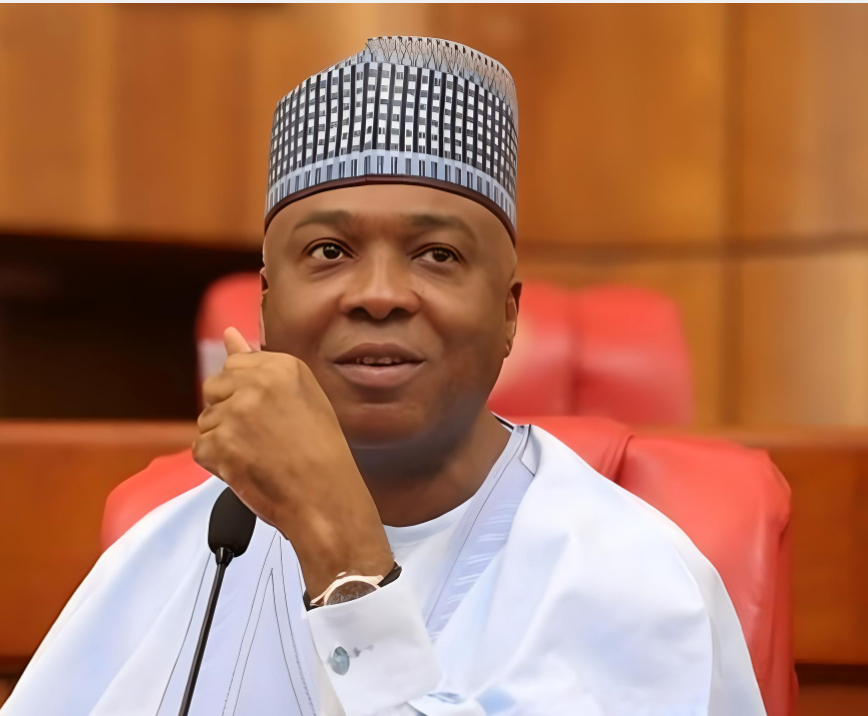 4. Formulating the 8th Senate's 21-Point Economic Plan: As a concrete outcome of the policy dialogue, the "8th Senate's 21-Point Economic Plan" was formulated. This comprehensive roadmap targeted pressing economic issues, from reducing oil dependency and addressing fiscal leakages to ramping up revenue generation and combating corruption.
In essence, under Dr. Saraki's leadership, the 8th Senate showcased a proactive and collaborative approach towards reviving and strengthening Nigeria's economy… Read More
Dr. Abubakar Bukola Saraki's leadership of the 8th Senate saw a comprehensive and strategic push towards the betterment of Nigeria's education sector. Their initiatives spanned from assessments and partnerships to policy reforms and infrastructure development. Here's a snapshot of their pivotal actions:
1. Sector-Wide Assessment: The Senate undertook a thorough review of the education sector, highlighting significant challenges like the dearth of institutions, access barriers, inadequate teacher training, and the alarming rate of Out-of-School-Children (OOSC). Such a comprehensive assessment formed the bedrock for their subsequent strategic interventions.
2. Emphasis on Private-Public Collaboration: Echoing Dr. Saraki's and the 22nd Nigerian Economic Summit Group (NESG)'s insights, the Senate underscored the role of Public-Private Partnerships. They believed that melding governmental and private resources could offer optimal solutions for the sector's myriad challenges.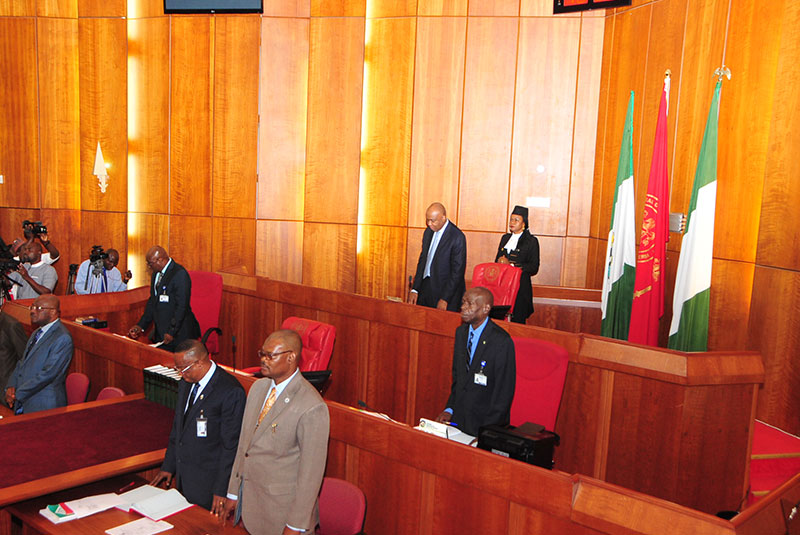 3. Bolstering Higher Education Access: Recognizing the surging demand for tertiary education, the Senate championed the cause of establishing over 45 new tertiary institutions, significantly broadening the scope of higher education access.
4. Uplifting Federal Polytechnic Standards: Amendments to the Federal Polytechnics Act were geared towards refining the learning experience in these institutions. The goal was to ensure that graduates left not just with degrees but with employable skills.
5. Expanding TETFUND's Reach: By amending the Tertiary Education Trust Fund (TETFUND) Act of 2011 to include Colleges of Agriculture, the Senate opened the doors for greater funding and progress in agricultural education.
6. Championing Compulsory Education: A remarkable milestone was the Senate's amendment to the Universal Basic Education Commission (UBEC) Act, guaranteeing free and mandatory education up to secondary school, ensuring a robust foundation for every Nigerian child.
7. Streamlining Access to UBEC Financing: Another amendment to the UBEC Act lowered the counterpart funding threshold from 50% to 10%. This strategic move made it easier for states to tap into the UBEC funds, consequently improving educational infrastructure.
8. Quality and Infrastructure Upliftment: Beyond policy, the 8th Senate's dedicated efforts concentrated on bridging the education infrastructure gap and consistently raising the bar on education quality. Their holistic approach painted a brighter future for education in Nigeria.
In sum, the 8th Senate, under Dr. Saraki's astute leadership, showcased a multi-faceted commitment to elevating Nigeria's educational landscape… Read More
Guided by the vision and leadership of Dr. Abubakar Bukola Saraki, the 8th Senate worked relentlessly to transform the healthcare sector in Nigeria. The Senate's strategic actions covered a gamut of reforms from funding to legislative changes. Here's a glimpse of their commendable strides:
1. Establishment of Universal Healthcare Network: With a keen focus on universal healthcare, the Senate Committee on health introduced the Legislative Network for Universal Health Coverage in 2017. This initiative underscored their unwavering commitment to primary healthcare for all.
2. Prioritizing Health in the National Budget: Dr. Saraki played a pivotal role in integrating a provision from the National Health Act 2014 into the 2018 Appropriation Law. By reserving 1% of the Consolidated Revenue Fund for the Basic Healthcare Provision Fund, the Senate ensured sustained financial support to enhance primary healthcare services.
3. Global Endorsement for Enhanced Healthcare Funding: The Senate's dedication to elevating healthcare received widespread acclaim from prestigious entities like the World Health Organisation (WHO), the Bill and Melinda Gates Foundation, and even international artists like Bono. Their support emphasized the critical role of proper funding in combating health challenges, curbing mortality rates, and fortifying Nigeria's overall healthcare infrastructure.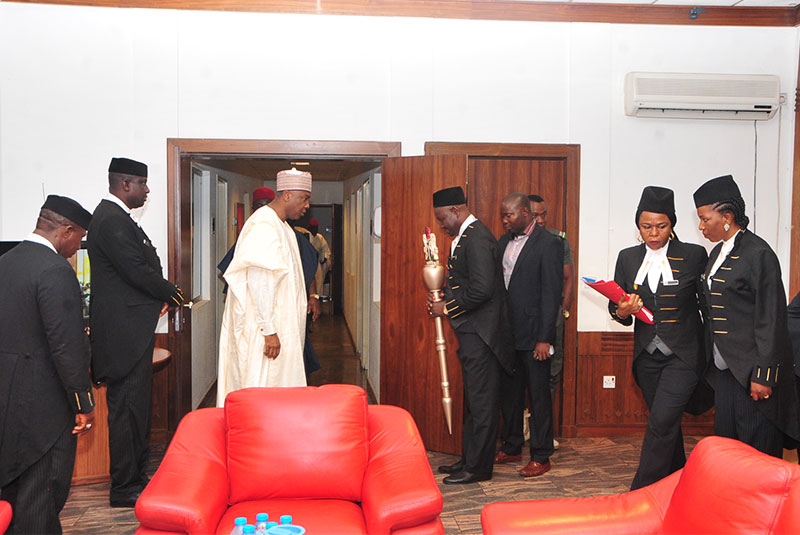 4. Legislation for Comprehensive Healthcare: The 8th Senate's legislative prowess was evident in the passage of a series of seminal healthcare bills. This included laws aiming to refine primary healthcare development, introduce health insurance in the Federal Capital Territory, control drug usage, cater to mental health concerns, and ensure integrated maternal and child healthcare. Each of these legislations was a testament to the Senate's commitment to holistically addressing the healthcare needs of Nigerians.
5. Securing Treatment for Gunshot Victims: Another feather in Dr. Saraki's cap was the enactment of the Compulsory Treatment and Care for Victims of Gunshot Act in 2017, which received President Buhari's assent. This law courageously tackled a pressing issue – the hesitation of hospitals to attend to gunshot victims. It highlighted Dr. Saraki's deep-seated dedication to preserving lives and ensuring unhindered medical attention.
In essence, under the guidance of Dr. Saraki, the 8th Senate left an indelible mark on Nigeria's healthcare sector, championing reforms, policies, and legislations to ensure better health outcomes for every Nigerian… Read More
The foundation of a nation's prosperity rests upon the bedrock of security. Dr. Abubakar Bukola Saraki's leadership of the 8th Senate exemplified this principle with unwavering commitment. Within two months of their inauguration, the Senate made a groundbreaking visit to Borno State, a region beleaguered by Boko Haram insurgents. Governor Kassim Shettima, deeply moved, noted this to be the National Assembly's first formal acknowledgment of the state's security predicaments.
1. Humanitarian Outreach: Leading from the front, Saraki personally ventured into various camps sheltering victims of insurgency, including Umaru Shehu College of Education and Government College in Maiduguri, and Kuchingoro IDP camp in Abuja. More than just assessing the situation, he extended a hand of compassion by donating relief materials, emphasizing that true leadership embodies empathy.
2. Legislative Response to Insurgency: Drawing insights from these visits, the 8th National Assembly sculpted the North East Development Commission (NEDC) Bill in 2015, paving the way for resettlement, reconstruction, and rehabilitation endeavors in the Northeast. Currently overseen by retired General Paul Tarfa, this initiative stands as a beacon of hope and rebuilding.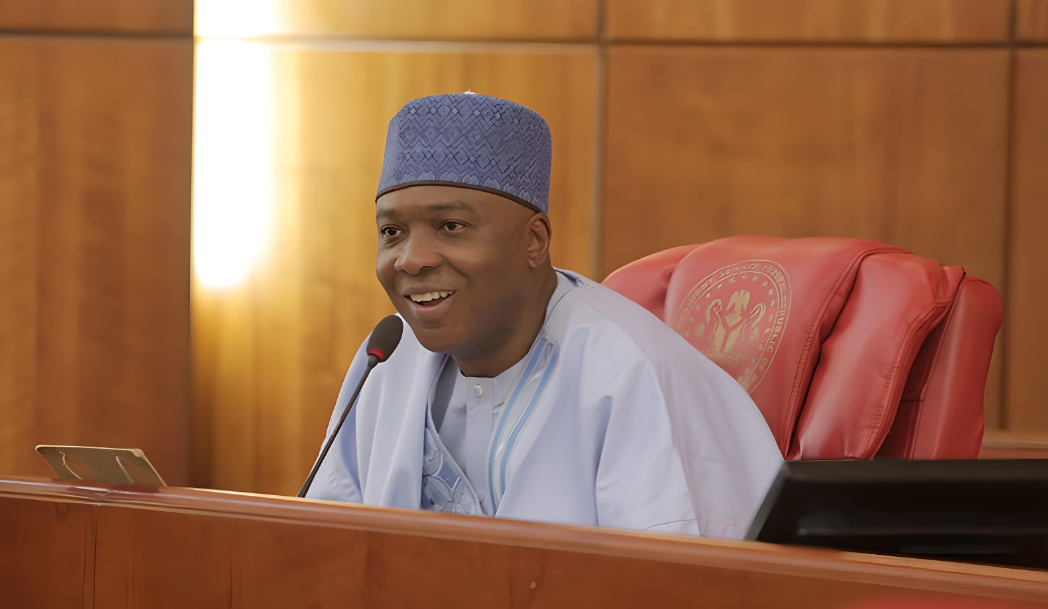 3. Augmenting Police Efficiency: Recognizing the pivotal role of the police force in maintaining national stability, the Senate, under Saraki's leadership, passed the Police Reforms Bill and the Police Trust Fund Bill, focusing on bolstering police training, welfare, and infrastructure. In a bid to counter kidnapping, they also introduced the Abduction, Wrongful Restraints, and Wrongful Confinement for Ransom Bill 2017.
4. National Security Summit: Collaborative dialogue holds the key to holistic solutions. The Senate organized a two-day security summit in Abuja, drawing participation from security chiefs and experts. Under Vice President Yemi Osinbajo's inauguration, the summit distilled a 21-point recommendation for executive consideration.
5. Budgetary Prioritization: To bolster national defense, Saraki's Senate consistently earmarked substantial budgetary allocations, ensuring that security agencies had the requisite funds to operate optimally.
6. International Collaboration: Demonstrating global diplomatic acumen, Saraki spearheaded discussions with US congressional leaders, emphasizing the criticality of arms sales to Nigeria. This effort culminated in the landmark decision of the US to provide Nigeria with 13 Turcano Jets, currently at the forefront of the nation's counter-terrorism efforts.
By fostering both national and international collaborations, championing reforms, and providing ample budgetary allocations, Dr. Saraki's tenure with the 8th Senate left an indelible mark on Nigeria's security framework, fortifying its stance against threats and championing the cause of its citizens… Read More
The tenure of Dr. Saraki as the leader of the 8th Senate was marked by a relentless pursuit of transparency, accountability, and anti-corruption measures. Their dedication towards establishing a robust anti-corruption framework is evident in the range of initiatives undertaken. Here's a summary of their anti-corruption agenda:
1.Transparency in the National Assembly Budget: For the first time in Nigeria's history, Dr. Saraki directed the publication of the details of the National Assembly budget online to ensure transparency and accountability in governance.
2. Public Hearing on National Assembly Budget: The Senate, under Saraki's leadership, initiated public hearings on the national budget for stakeholders to critique the budget and express their preferences, which would then guide budget defense sessions with the Ministries, Departments, and Agencies (MDAs).
3. Nigerian Financial Intelligence Unit (NFIU) Act: The 8th Senate, led by Dr. Saraki, enacted the NFIU Act of 2017 in line with international standards and separated the agency from the Economic and Financial Crimes Commission (EFCC). This law helped lift Nigeria's suspension from the Egmont Group and removed Nigeria as a High-Risk Third World Country by the Council of Europe.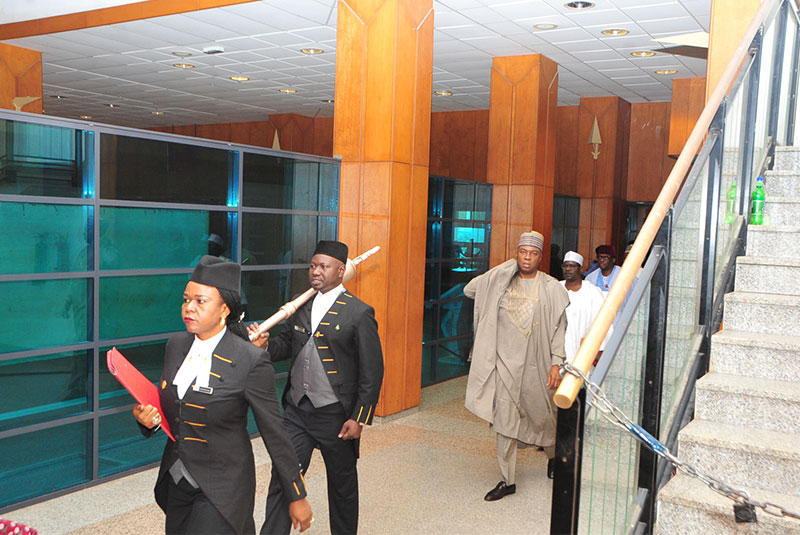 4. Witness Protection Programme Bill: This bill was passed to protect individuals and institutions that assist law enforcement agencies during investigations, thus encouraging the cooperation and support of witnesses to crimes.
5. Mutual Assistance in Criminal Matters Bill: Passed by the Senate, this bill aims to prohibit and restrict money laundering and empower law enforcement agencies to trace and recover proceeds of crime.
6. Whistleblowers Protection Bill: The Senate passed this bill to protect individuals who disclose information about illicit activities and who might face reprisals for their disclosures. The bill outlines the correct procedures for making such disclosures and the type of protection that would be offered to whistleblowers at risk of physical and/or violent attacks.
7. Federal Audit Service Commission Bill: The 8th Senate, under Dr. Saraki, passed this bill to empower the Office of the Auditor General of the Federation to ensure proper accountability in government spending. The Act promotes transparency, accountability, and integrity in the management of public funds by modernizing the Audit Act to address contemporary public accounts.
Under Dr. Saraki, the 8th Senate proved to be an ardent advocate for anti-corruption efforts, working diligently to enact laws and reforms that aimed to cleanse Nigeria's socio-political landscape from the perils of corruption and graft. Their endeavors laid down a blueprint for future governance structures, championing the virtues of transparency, responsibility, and public engagement… Read More
The 8th Senate, under Dr. Saraki's leadership, showcased a profound commitment to social development, ensuring that all sectors of society received the attention and protection they rightfully deserved. From youth empowerment and disability rights to poverty alleviation and gender equality, their legislative agenda was both expansive and inclusive. Here's an overview of their key initiatives:
1. Empowering the Youth: The landmark Not-Too-Young-To-Run Bill significantly lowered the age barrier for political office aspirants, ushering in an era where the youth could actively participate and shape political dynamics.
2. Upholding Disability Rights: The Discrimination Against Persons with Disabilities (Prohibition) Bill created a legal sanctuary for over 20 million Nigerians with disabilities. This bill fortified their rights, ensuring they remained shielded from societal prejudices and discrimination.
3. Addressing Poverty Head-on: With the National Poverty Eradication Commission (NPEC) Bill, the Senate laid a robust legal groundwork for federal initiatives targeting poverty elimination, aiming for a Nigeria where fewer citizens lived in deprivation.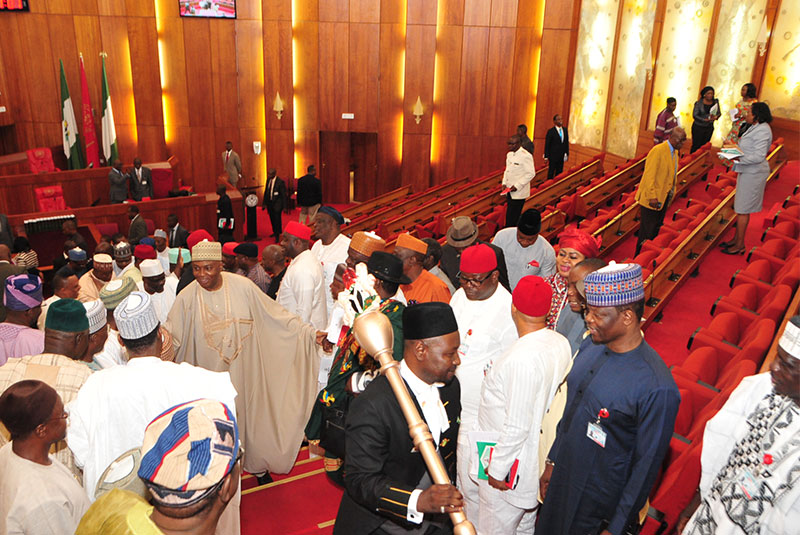 4. Reforming the Prison System: The Nigerian Correctional Service Bill or the Prison Reform Bill replaced outdated prison legislations, ushering in a progressive era focusing on prisoner rehabilitation, funding, and upholding the rights and welfare of inmates.
5. Championing Gender Equality: The Gender and Equal Opportunity Bill aimed to level the playing field for women and girls in Nigeria, targeting areas like education and employment. Though the bill faced hurdles, its intention showcased the Senate's dedication to gender parity.
6. Safeguarding Tertiary Institutions: The Sexual Harassment in Tertiary Education Institution Bill sent a strong message against the misuse of power in educational institutions. By stipulating jail terms for guilty authority figures, the bill sought to create safer learning environments.
7. Ensuring Human Dignity and Rights: The Anti-Torture Act marked a decisive stand against any form of maltreatment. By mandating governments at all levels to respect the rights of all individuals, especially those detained, the Act emphasized humane treatment and promoted training to uphold these standards.
In summary, under Dr. Saraki's guidance, the 8th Senate emerged as a torchbearer of societal change and development. Their diversified legislative agenda reflected their dedication to creating a balanced, just, and progressive Nigeria for all… Read More