The underpinning of a thriving nation is its economic vigor. Dr. Saraki's administration in Kwara State left no stone unturned in galvanizing the state's economic potential, proving pivotal in transforming its economic landscape.
1. Holistic Economic Strategy: Under Saraki's aegis, an integrated plan was meticulously curated, encompassing private partnerships, pivotal infrastructural enhancements, and the provisioning of essential social amenities. This trifecta served as a catalyst for economic proliferation, incubating new industries, and unlocking manifold opportunities for Kwara's denizens.
2. Institutionalizing Economic Oversight: 2009 witnessed the inception of the Ministry of Planning and Economic Development. A linchpin in the state's economic matrix, this Ministry was tasked with crafting the socio-economic blueprint for Kwara. Its accomplishments are laudable – driving the Kwara State Economic Empowerment and Development Strategy (KWASEEDS), fostering the establishment of Nigeria Stock Exchange (NSE) local offices, and anchoring the presence of paramount financial institutions in Kwara.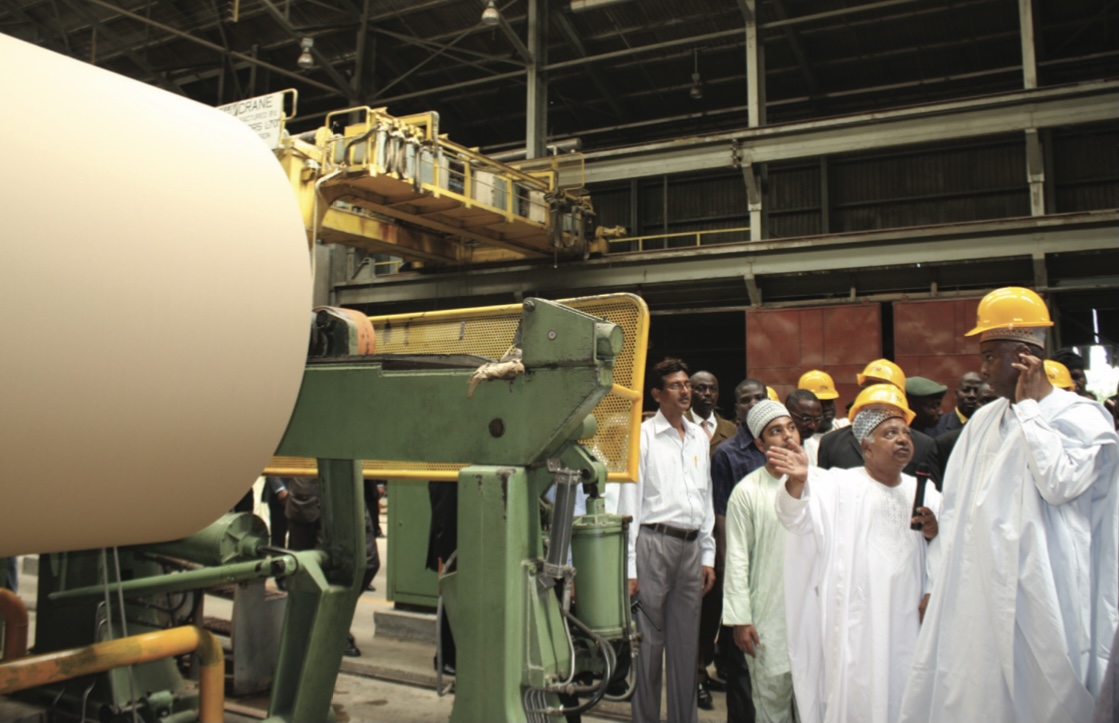 3. Industrial Renaissance: Saraki's administration ushered in an era of industrial resurgence. By wooing stalwarts of the industry,Kwara became the operational hub for giants such as Dangote Flour Mill, Tuyil Pharmaceutical Company, Chelarams PLC, and Olams LTD. Moreover, a renewed vigor was injected into Kwara's indigenous ventures. Kwara Furniture Company, revitalized in conjunction with ETHNIX DESIGN of South Africa, the revamped Kwara Paper Converter Limited (in collaboration with Messrs Delrot (Nig) Ltd), and the Kwara State Textile Industrial Limited stand testament to Saraki's commitment to blending heritage with progress.
Dr. Saraki's tenure was marked by an astute economic vision, seamlessly interweaving the tenets of modernity, industrial growth, and infrastructural advancements, sculpting a new economic epoch for Kwara State… Read More
Educational infrastructures serve as the bedrock for societal advancement. Under the leadership of Dr. Saraki, Kwara State witnessed a transformative period in the realm of education, signifying his relentless commitment to academic excellence and widespread accessibility.
1. Higher Education Endeavors: 2009 marked a milestone with the establishment of the Kwara State University in Malete, further reinforcing the state's commitment to tertiary education.
2. Teacher Excellence Initiative: Recognizing the pivotal role of educators, the government rolled out the Teacher Development Needs Assessment (TDNA) in 2008. A staggering 23,000 teachers underwent competency evaluations in literacy and numeracy, setting the stage for targeted retraining. The State Schools Improvement Team (SSIT) was subsequently instituted, ensuring continual training and support for Schools Support Officers (SSO) who then cascaded this knowledge down to the teacher community.
3. Remarkable Literacy Surge: The Saraki era saw an unprecedented jump in literacy rates. Primary school Gross Enrollment Rate catapulted from 78% in 2006 to a commendable 115% in 2009. Gender disparity was minimal, reflecting inclusiveness. The Gross Completion Rate and transition rates from junior to senior secondary schools also witnessed significant enhancements, pointing to a robust and effective educational framework.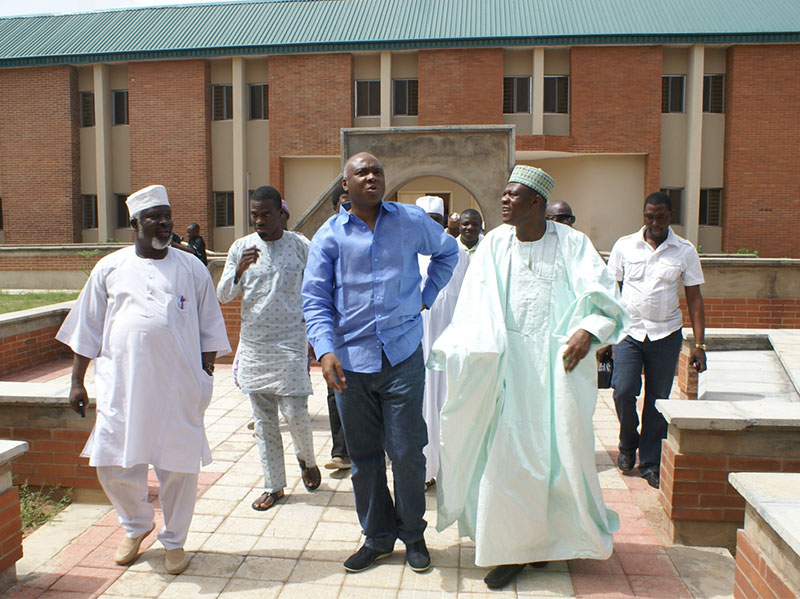 4. Strategic Measures for Quality Education: Dr. Saraki's tenure ushered in innovative strategies for quality education. Enforced school attendance, strategic recruitment and redistribution of educators between rural and urban regions led to improved student-to-qualified teacher ratios. From 34:1 in 2006, the ratio plummeted to an impressive 13:1 by 2009 for primary education, showcasing a systematic approach to quality education.
5. Infrastructure Enhancement: Recognizing the importance of conducive learning environments, the administration aggressively pursued the construction and renovation of classrooms. Consequently, the pupil-to-classroom ratio saw substantial improvements, ensuring students had better access to quality learning spaces.
The Saraki era in Kwara State serves as a testament to the transformative power of committed governance in the educational sector. Under his leadership, the state emerged as a beacon for educational advancements, ensuring a brighter future for its young populace… Read More
In healthcare, foresight and leadership can spell the difference between life and death. Dr. Saraki's tenure as the helmsman of Kwara State proved to be a transformative epoch for the state's healthcare landscape.
1. Affordable Healthcare for All: The groundbreaking Kwara State Health Insurance Scheme was unveiled in 2003 under Dr. Saraki's guidance. With a modest premium of N200, beneficiaries had access to a full year of comprehensive medical services. By 2011, 10 out of 16 local government areas were benefiting from this visionary initiative, with tangible results seen in areas like maternal and child care.
2. Upgradation of Primary Healthcare Centers: In a massive infrastructural push, the administration revamped 103 primary health centers, aligning them with stipulated medical standards. Additionally, a recruitment drive saw the state enrolling 1,500 health professionals spanning various specialties.
3. Vaccination & Disease Control: An aggressive vaccination campaign ensured that over 90% of the population was covered, drastically minimizing the threat of diseases like polio. Malaria, another endemic concern, witnessed a significant downturn with the distribution of over 300,000 LLIT nets and antimalarial medications.
4. Nurturing Medical Professionals: Realizing the need for specialized professionals, December 2010 saw the inauguration of a state-of-the-art College of Nursing, dedicated to fostering expertise in nursing and midwifery.
5. Combating HIV and Blindness: Under Saraki's watch, the state recorded a commendable 36% drop in HIV prevalence. Concurrently, in collaboration with Sight Savers International, there was a pronounced surge in cataract surgeries, aiming to restore vision to the visually impaired.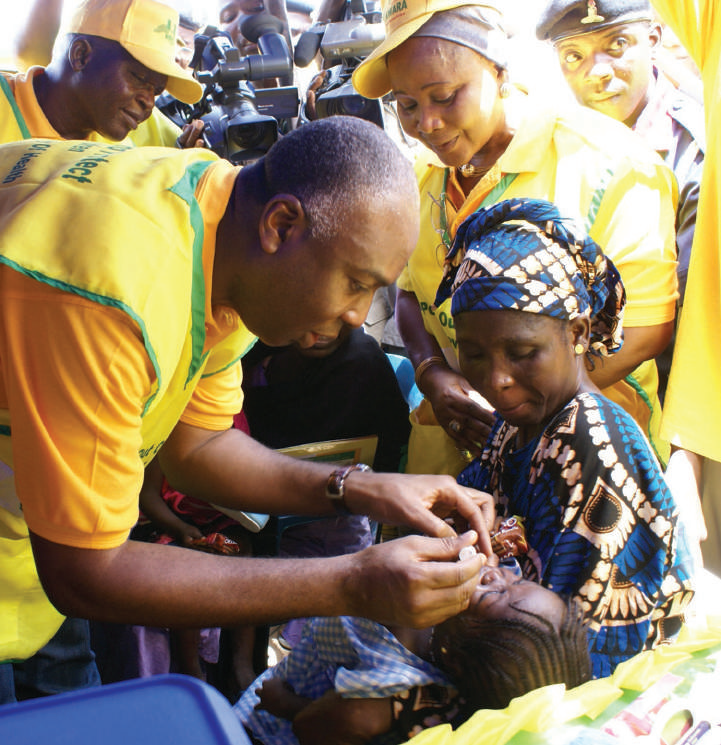 6. Emergency Medical Response: To combat the tragic repercussions of road accidents, the administration rolled out a comprehensive Accident and Emergency Programme. Strategic ambulance stations were set up on vital highways, ensuring timely medical intervention.
7. Advancing Diagnostic Capabilities: A crowning achievement was the establishment of the Kwara Advanced Medical Diagnostic Centre. Armed with state-of-the-art equipment, the center serves as a beacon for diagnostic excellence for North Central Nigeria. Additionally, significant inroads were made in managing and controlling chronic ailments such as hypertension and diabetes.
Under Dr. Saraki's visionary leadership, Kwara State witnessed a healthcare renaissance, underscoring the profound impact of thoughtful governance on the well-being of a populace… Read More
In the annals of Kwara State's agricultural sector, Dr. Saraki's tenure shines as a period of unparalleled progress, pioneering initiatives, and transformative leadership. Here's a succinct overview of the noteworthy achievements:
1. Trailblazing Farmers' Census: Under Dr. Saraki's foresight, Kwara took the lead in conducting an all-encompassing farmers' census. Through leveraging advanced GPS technology, farms were meticulously mapped, thereby understanding their potential and the requisite aid.
2. Shonga Farms: An Agricultural Marvel: One of the administration's flagship initiatives, Shonga Farms, stands as a testament to the integration of international expertise and local resources. Born from an invitation to Zimbabwean farmers, Shonga Farms witnessed exponential growth, with its poultry production becoming one of the most formidable in Nigeria.
3. Boosting Rice Production: The Outgrowers Scheme for Rice Farmers, conceptualized as a public-private partnership, catalyzed a rice revolution in Kwara. The state's production stats tell a resounding success story – from a humble 18,710 tonnes in 2003 to a staggering 400,431 tonnes in 2009. This ascent made Kwara a major player in Nigeria's rice production scene, further bolstered by the establishment of two new rice mills.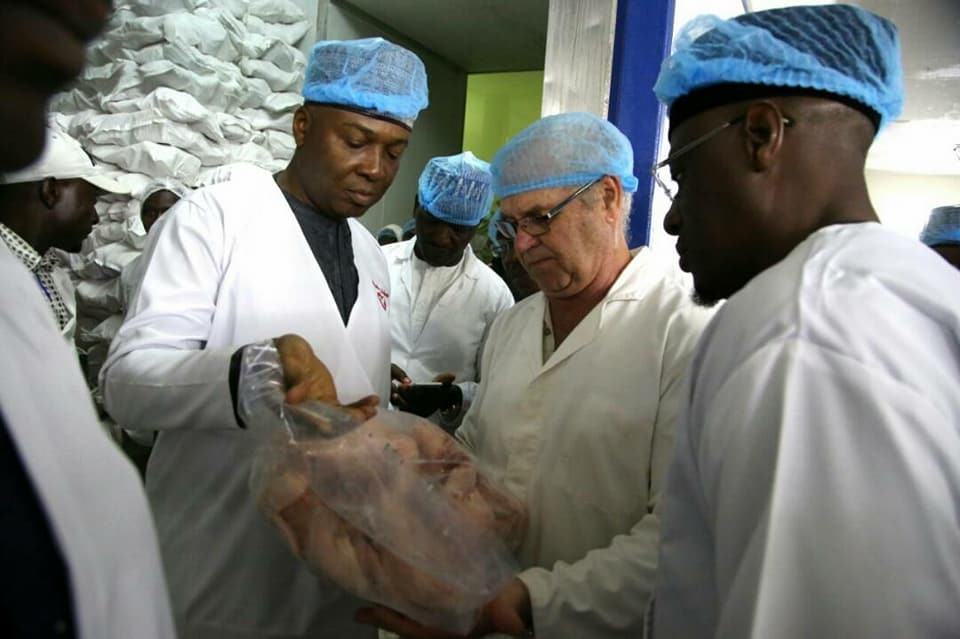 4. Cashew Processing and More: Ogbondoroko was chosen as the locus for a pioneering cashew processing venture. This initiative drew the eyes (and investments) of giants like the Olam Cashew Processing factory. The subsequent infusion of funds, primarily from Singapore, not only resurrected the facility but also provided employment, accommodation, and transport perks to thousands.
5. Diversification and Investment: The aforementioned facility also became a hub for fish feed production. With an initial impressive capacity, the facility soon attracted a $50 million investment, providing employment to a significant portion of the populace.
Dr. Saraki's leadership transformed Kwara State into a paragon of agricultural potential realized, demonstrating what visionary governance can achieve for the agrarian community and the broader populace… Read More
The foundation of modern progress often rests on infrastructure, and Dr. Saraki's administration in Kwara State is a glowing example of this. Especially in the aviation sector, there was a clear vision that aimed to transform Kwara into an epicenter of aviation excellence. Let's delve deeper into this transformative journey:
1. Rekindling Ilorin International Airport: In a bid to craft Kwara as an aviation nexus, Dr. Saraki focused his energies on the Ilorin International Airport. Although its establishment dates back to the 1970s, it had largely been relegated to the annals of inactivity. The Saraki administration, with a forward-thinking mindset, spearheaded the metamorphosis of this airport. It wasn't merely about a facelift; it was a comprehensive overhaul that saw the terminal being revamped to meet contemporary global standards. Such transformational changes ensured that the airport, once dormant, became a bustling hub, catalyzing economic growth and employment opportunities.
2. Ilorin's International Aviation College: Phase two of this visionary master plan witnessed the inception of the International Aviation College, Ilorin (IAC). A paragon of modern aviation training, IAC was equipped with state-of-the-art facilities. It boasted of cutting-edge, fully
digitized glass cockpit Diamond DA40 (single engines) and DA42 (multi-engines). The establishment of IAC was not just a feather in Kwara's cap; it was a monumental stride for West Africa. Standing as only the second such institution in the region at that time, IAC has played a pivotal role in sculpting the careers of pilots. Many of its alumni have taken to the skies, flying for some of the nation's major airlines.
Dr. Saraki's tenure saw Kwara's infrastructure, particularly in aviation, undergo a renaissance. It's a testament to what visionary leadership, coupled with strategic planning, can achieve for a region and its people… Read More
The veins of any modern state or nation pulse with electricity, vital for economic growth, industries, and the welfare of its residents. Under Dr. Saraki's tenure, Kwara State saw a revolutionary transformation in its power sector, making it a beacon of progress in Nigeria.
1. Nigeria Independent Power Project (NIPP) & Ganmo Power Station: The indomitable spirit of the Saraki administration was evident when it became the pioneer to complete the Nigeria Independent Power Project. With industries burgeoning and businesses clamoring for a consistent power supply, the administration took the bull by the horns, re-energizing the Ganmo Power Station in 2009. Post-reconstruction, the Ganmo Power Station became a powerhouse, with its capacity skyrocketing from 90 MVA to 150 MVA, boasting an installed capacity of a whopping 300 megawatts. This overhaul ushered in a new era where areas serviced by this station experienced an almost uninterrupted power supply, averaging between 18 to 22 hours a day. But the vision didn't stop there. To harness this electricity effectively, the Saraki administration established seven 15 MVA substations, optimizing the power from the National Grid via Ganmo. Plus, 725 power transformers were sprinkled across the state, ensuring a seamless power distribution.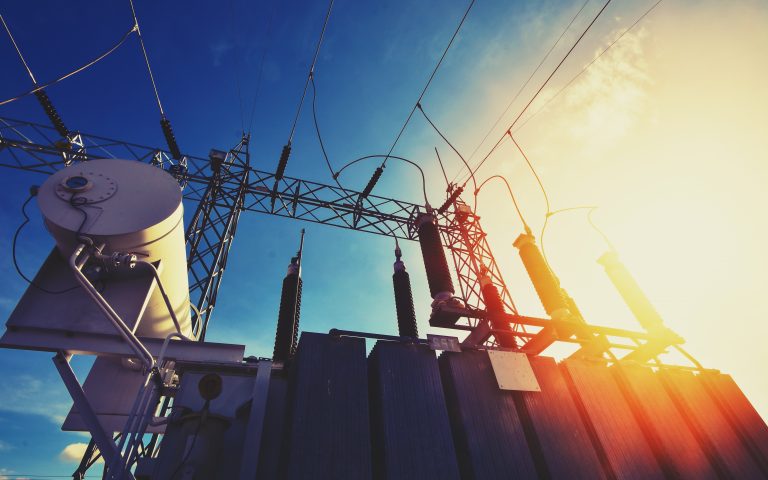 2. National Recognition & Rural Electrification: The strides made in the power sector under Dr. Saraki's leadership didn't go unnoticed. The Power Holding Company of Nigeria (PHCN) conferred upon Kwara State the title of the "best state in Nigeria in terms of power supply investment" – a testament to the administration's relentless efforts. This recognition wasn't merely symbolic; it was backed by tangible developments on the ground. With a vision of inclusive growth, no community, no matter how remote, was left in the dark. An impressive 375 rural communities found themselves connected to the national grid. Through strategic rural electrification projects, these areas, once isolated, were now electrified, experiencing the same growth and opportunities as urban regions. Moreover, the commitment to holistic development saw the construction of rural feeder roads, provision of clean drinking water via five deep wells in each of the 16 Local Government Areas, and, of course, electricity.
Under the leadership of Dr. Saraki, Kwara State underwent a transformation, illuminating its path towards progress, inclusivity, and modernity… Read More
In a rapidly evolving world, gender equality and the empowerment of women have become central tenets of sustainable development. Recognizing this imperative, Dr. Saraki's administration in Kwara State took significant steps to ensure that women were not only included but actively empowered across all spheres.
1. The 'Clean & Green Initiative': The very environment we live in shapes our futures. Under the umbrella of the 'Clean & Green Initiative' established by Dr. Saraki's administration, not only was there an ecological drive, but an economic one. Hundreds of women found opportunities in both permanent and part-time roles. This initiative was a testament to the administration's understanding that empowering women is not just about representation in governance but also about giving them tangible economic opportunities to uplift their lives.
2. Political Participation and Leadership: True empowerment is felt when individuals can influence decisions that shape their lives. The Saraki administration didn't just pay lip service to women's participation in governance; it took proactive steps to make it a reality. Throughout Dr. Saraki's tenure from 2003 to 2011, there was a firm commitment to ensuring that women were at the decision-making table. At least 30% of the seats in the Kwara State House of Assembly were reserved for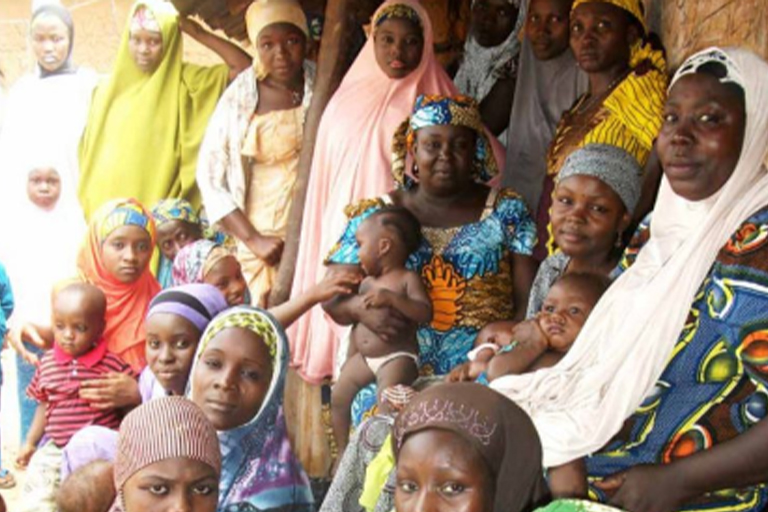 women. This effort culminated in 2010, a landmark year when all 16 Local Government Area Councils in Kwara State elected female Vice-Chairpersons. Not stopping there, the LGAs of Ilorin West and Ilorin South took a progressive leap, choosing women to lead as Chairpersons.
These initiatives under Dr. Saraki's leadership underscored a crucial philosophy: when women thrive, societies prosper. By focusing on both economic opportunities and political participation, the Saraki administration set a precedent for other states and nations to follow. It is clear that in Kwara State, under Dr. Saraki, the future was female… Read More
Infrastructure acts as the backbone of any robust and thriving economy, and Dr. Saraki's administration recognized this. With a deep understanding that well-built roads are more than just pathways – they are crucial veins of trade, communication, and connection – the Saraki administration in Kwara State embarked on an ambitious journey to enhance the state's transportation networks.
Commercial Growth Through Road Construction: One cannot overemphasize the role of roads in facilitating trade and commerce. The primary focus of the Saraki administration's infrastructure drive was road construction, which was carefully designed to foster commercial growth, smoothen traffic flows, and, importantly, make inter-state commerce and transportation more efficient.
Key Road Projects:
Geri Alimi – New Yidi Road & Geri Alimi-Yebumot Road: These significant road projects showcased the administration's commitment to easing transport within strategic areas of the state. Ilesa-Baruba-Shikanda Road: The 33-kilometre stretch not only eased transportation but also opened up new economic opportunities for the locales along its span.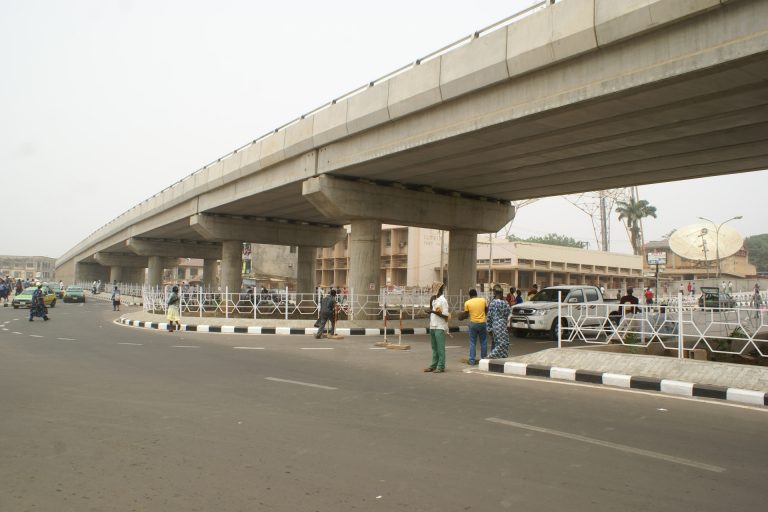 Post Office Area Flyover in Ilorin: As the state's first flyover, it stands as a testament to the Saraki administration's forward-thinking approach and commitment to modernization. Such a construction eases traffic congestion and makes daily commuting faster and more efficient. Milestone Achievements: Achieving completion of 75% of road projects, spanning an impressive 417 km in a period between 2003 and 2010, is no small feat. This remarkable progress in road-building was instrumental in fostering new economic zones, thus inviting greater business investments and driving overall development in the state.
Dr. Saraki's tenure as the Governor of Kwara State, with its dedication to infrastructure, symbolized a drive towards modernization and progress. Roads built under his leadership not only connected destinations but also bridged the state's past with its promising future. The groundwork laid by the Saraki administration undoubtedly paved the way for Kwara State's journey into a brighter and more prosperous tomorrow… Read More
Urban Regeneration and Housing
Urban development and housing stand as two pivotal aspects of a nation's growth, directly impacting the quality of life for its citizens. Dr. Saraki's administration in Kwara State understood the significance of this nexus and launched multiple programs and initiatives to uplift the state's urban and residential landscapes.
Pioneering Affordable Housing:
Kwara State Housing Corporation: A milestone achievement, the establishment of this corporation symbolized the administration's commitment to addressing housing concerns. In collaboration with the private sector, this body played a pivotal role in crafting a new housing narrative for Kwara State.
10 New Housing Estates: With estates like Mandate I and Mandate II, the administration provided a home for thousands, emphasizing civil servants and low-income earners, ensuring that the dream of homeownership was within reach for many.
Redefining Urban Development: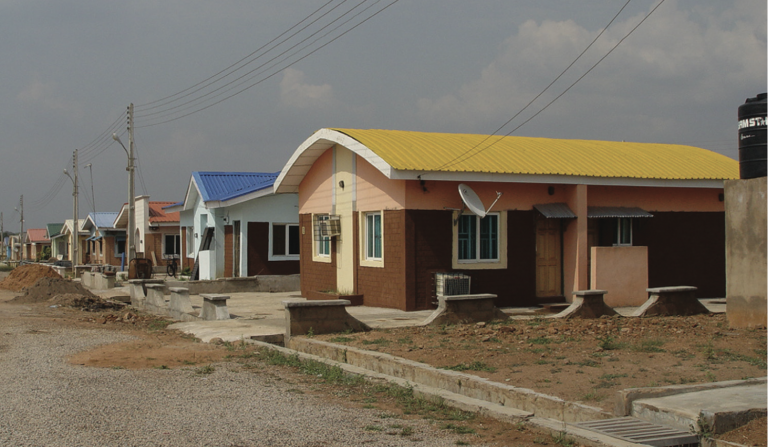 Foundational Agencies: The creation of state agencies, including the Surveyor-General Office, Land Information System (LIS), the Bureau of Lands, and the Kwara Geographic Information System (KWAGIS), showcased a modern approach to urban planning. Their collective achievements, such as the identification of land for various purposes, stood as a testament to the state's commitment to planned and sustainable growth.
Key Market Redesigns: By redeveloping markets like Oja Oba and Kulende, the administration not only enhanced the trading experience but also catalyzed local economies, benefiting traders and customers alike.
Environmental Commitments:
'Clean and Green' Scheme: Environmental consciousness and sustainable development go hand in hand. Launched in 2003, this waste management and beautification project exemplified a multifaceted approach to environmental issues. It wasn't just about cleanliness; it was about creating job opportunities, fostering pride in one's surroundings, and setting a precedent for other states. The result? Ilorin's recognition as the cleanest state capital in Nigeria.
Dr. Saraki's tenure in Kwara State was characterized by innovative and holistic development. By addressing housing shortages, refining urban planning, and committing to environmental initiatives, the administration crafted a blueprint for a sustainable, vibrant, and progressive future. This legacy continues to inspire and guide urban development initiatives across Nigeria… Read More
Governance and Accountability
In his tenure as Governor of Kwara State, Dr. Saraki ushered in an era of accountability, fiscal responsibility, and transparency. His strategic decisions and reforms set new standards in governance, making Kwara State a beacon of administrative efficacy.
1. Innovative Project Monitoring:
i. Two-tiered Oversight: By necessitating two evaluation processes for all state government ministries and agencies, Dr. Saraki showcased an unwavering commitment to robust checks and balances. This strategy ensured not only initiation but completion of projects, aligning with the state's vision and ensuring optimal resource utilization.
2. Partnership for Transparency:
i. Engaging BMPIU: Collaboration with the Budget Monitoring and Price Intelligence Unit (BMPIU) was a masterstroke in elevating transparency standards. This strategic partnership bolstered project completion rates and solidified the value-for-money principle in project executions.
ii. The Role of the Project Monitoring Unit: Acting as the state's vigilant eye, this unit diligently minimized discrepancies and corruption. Its establishment signaled the state's intent to ensure that public funds were directed effectively and judiciously.
3. Global Recognition in Fiscal Responsibility:
i. Ground-breaking Fitch Rating: Earning a credit rating is an affirmation of a region's fiscal health and investment viability. Kwara State's achievement of being the first sub-national entity in Nigeria to receive a Fitch rating was an epochal moment. The 'B+' rating for long-term foreign and local currency, along with a national long-term rating of 'AA-', was not only a testament to the state's fiscal health but also a loud proclamation to global investors about the state's robust financial practices and investment-friendly environment.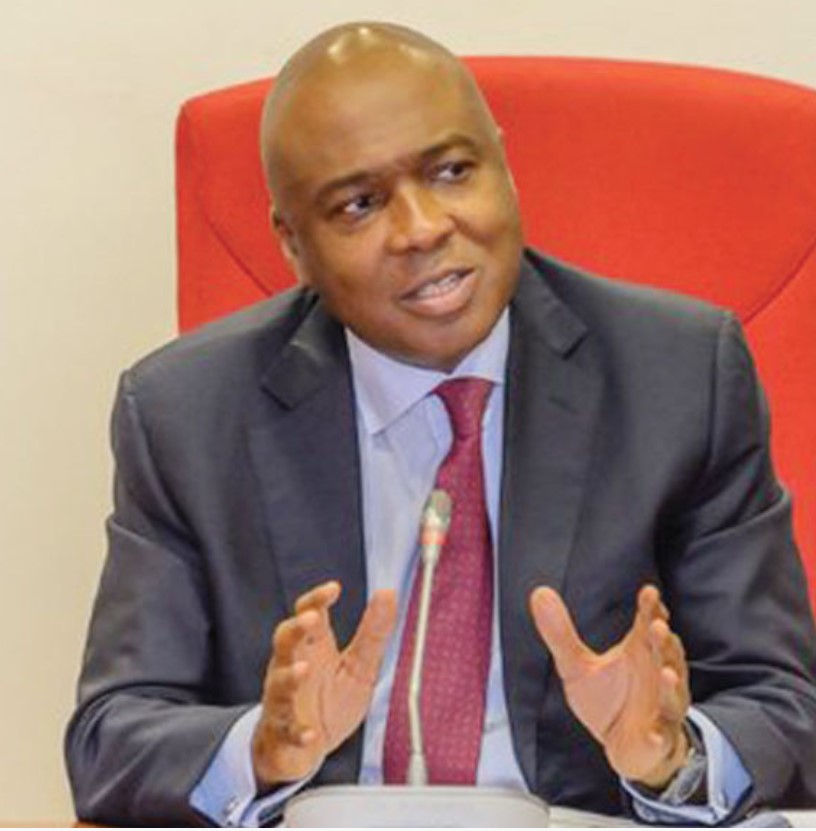 Dr. Saraki's visionary leadership transformed the governance landscape of Kwara State. His tenure was marked by a judicious blend of strategy, collaboration, and an unwavering commitment to the well-being of Kwarans, establishing a legacy of excellence in governance… Read More
Sport is not just a means of entertainment; it has the potential to change lives, provide opportunities, and promote unity. Dr. Saraki's establishment of the Kwara Football Academy (KFA) was a game-changer, positioning Kwara State at the forefront of football development in Nigeria.
1. Visionary Sports Infrastructure:
i. Kwara Football Academy: The establishment of KFA, the pioneer state-owned football training institution in Nigeria, reaffirmed the Saraki administration's commitment to harnessing and nurturing the latent talents of Kwara youths. By creating this institution, the administration did not only facilitate skill development but also created avenues for international recognition and career progression for many young athletes.
2. World-Class Talent Factory:
i. Prominent Alumni: The KFA has been instrumental in launching careers of footballing sensations like Emmanuel Dennis, a star player in the English Premier League's Watford FC, and Ahmed Abdul-Taofik, showcasing his prowess in the Latvia Premier League. Such achievements reinforce the academy's role as a premier talent incubator.
ii. Global Representation: KFA's track record was firmly established when three of its students donned the Nigerian colors for the U-17 team in 2009. Their sterling performance, which saw the team clinching silver at the U-17 World Cup, further amplified the academy's reputation on the global stage.
3. Involvement of Football Luminaries: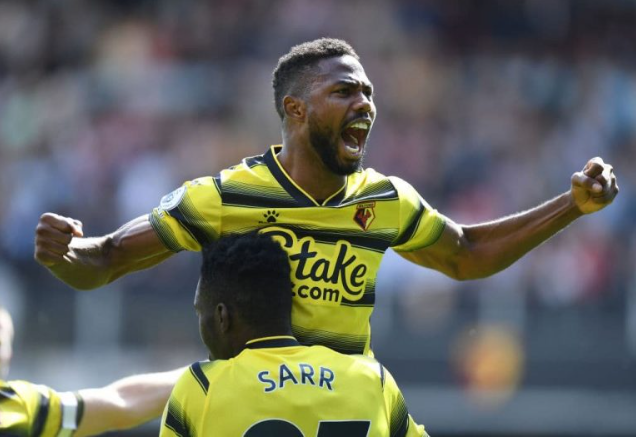 i. Westerhof's Leadership: The appointment of Mr. Clemens Westerhof, a former coach of the Nigerian national team, as KFA's first director, signaled the academy's high aspirations. His experience and mentorship undoubtedly had a transformative impact on the institution.
ii. Jose Mourinho's Visit: In 2009, the academy had the honor of hosting one of football's coaching giants, Jose Mourinho. His visit, which included seminars and coaching clinics for local coaches, wasn't merely symbolic but was a massive boost for football education in the state, providing local talents and coaches with unparalleled exposure to world-class training techniques.
Dr. Saraki's strategic investment in sports, particularly football, has left an indelible mark. The Kwara Football Academy stands as a testament to his administration's vision of fostering local talent, elevating sports standards in the state, and putting Kwara on the global sports map… Read More
Under the leadership of Dr. Abubakar Bukola Saraki, took robust measures to enhance public safety, reduce crime, and combat deeply entrenched social issues. Recognizing the challenges of firearm proliferation and the rise of cultism, the Saraki administration addressed these issues head-on, ensuring a safer environment for its residents.
1. Confronting Firearm Proliferation:
i. The Gun Amnesty Programme: In 2003, Saraki's government introduced the 'Gun Amnesty' programme. This groundbreaking initiative allowed individuals with firearms and other dangerous weapons a 14-day grace period to surrender them to the police, without facing legal repercussions.
ii. Empowerment and Rehabilitation: Recognizing the importance of providing alternatives, the programme further facilitated the empowerment and employment of those who surrendered their weapons. This dual approach of disarmament and empowerment not only recovered weapons but also discouraged the youth from re-entering criminal activities.
iii. National Replication: The success of this programme caught the attention of the federal government, which adapted and implemented a similar initiative in the Niger Delta region, signifying the programme's effectiveness.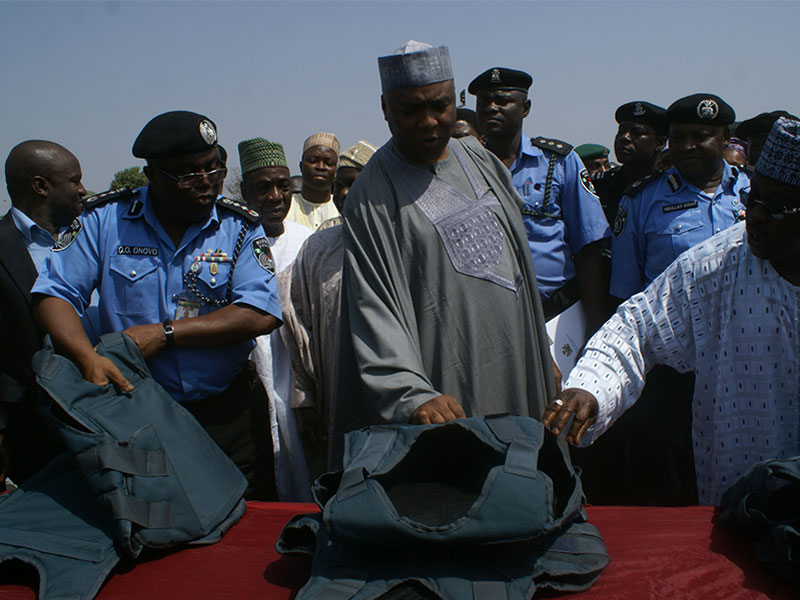 2. Countering Cultism:
i. Anti-Cultism Legislation: In 2004, Dr. Saraki's administration took another significant step by introducing the 'Anti-Cultism' law. This comprehensive law broadened the definition of 'cultist' and imposed stricter penalties, ensuring those involved faced harsher consequences.
ii. Effective Results: The introduction of this legislation led to a dramatic decrease in cult-related crimes throughout the state. Within just three years, the atmosphere in schools and communities witnessed a palpable positive change.
3. Strengthening Law Enforcement:
i. Infrastructure & Equipment: Recognizing that effective law enforcement requires modern resources, the Saraki administration undertook a massive infrastructural push in 2009. This involved the construction of 25 new police stations and equipping the police force with modern tools – from bulletproof vests to state-of-the-art communication gadgets.
ii. Surveillance Upgrade: Safety of citizens was further enhanced by the introduction of advanced surveillance equipment, including CCTV cameras, amplifying the state's capability to monitor and respond to security situations swiftly.
Dr. Saraki's tenure as the Governor of Kwara State marked a transformative period in public safety and crime prevention. The actions of his administration serve as a reminder of how proactive governance can bring about significant positive change in society… Read More